Mallow Charms Whipped Lip Scrub
Regular price
Sale price
$11.00 USD
Unit price
per
Sale
Sold out
 Oh this one is mouth watering! Smells exactly like cereal marshmallows! Try pairing with our Mallow Charms Jelly Lip Mask for extra marshmallow fun!
Our Whipped Lip Scrubs are composed of a shea butter base that is melted down and then whipped to a lovely fluffy texture that becomes dense with sugar! Remove dead skin cells and prep your lips for one of our hydrating overnight lip jelly masks or just finish with a light layer of lip oil! 
(THIS LIP SCRUB IS NUT OIL FREE)
Our lip scrubs are made with edible ingredients so you can get a taste! ;) However, rinsing lips with water after scrubbing achieves best results and removes excess oil! *DO NOT EAT CLAY SPRINKLES*

1OZ Jar
EXPIRATION: 12 Month Shelf Life - Our Products Are Hand Mixed In Fresh Batches, Please Discard After 1 Year.
INGREDIENTS: Raw Shea Butter, Grape Seed Oil, Vitamin E Oil, Sunflower Oil, Pure Cane Sugar, Liquid Pigment, Flavoring Oils, Polymer Clay Sprinkles.

Share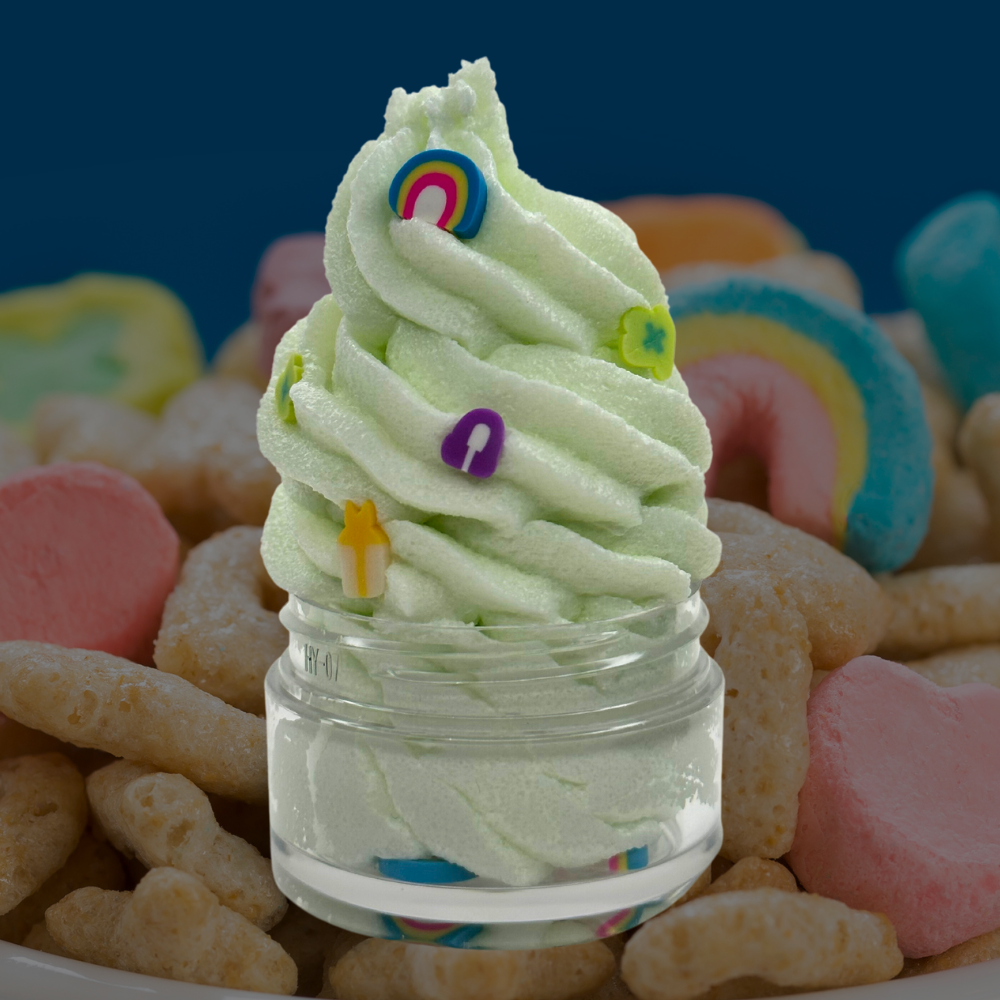 Spoiling myself
I bought this since my lips are often dry and it's been so pleasant to use. Very tasty and leaves a nice moisturizing layer after removing. Would definitely buy it again!
Mallow Charms Whipped Lip Scrub
It taste and smelled just like lucky charms.. loved it
Leaves my lips feeling like new
The scrub is so easy to use and leaves my lips so much smoother and moisturized!! The scent is right on par with lucky charms and it tastes really good too!!