Cozy Sweater Whipped Body Scrub
Regular price
Sale price
$18.50 USD
Unit price
per
Sale
Sold out
This aroma resembles walking out your front door on a crisp, fall morning while wearing your favorite sweater! Fragrance notes of green apple, mint, oak moss, woody, earthy, pine and eucalyptus allows your mind to transport with just one sniff! 
If you are looking for a cozy vibe, try our Autumn Air fragrance line for a warm, outdoorsy amber scent!
Our whipped foaming sugar scrubs consist of a soap base that we whip to fluffy perfection prior to adding in pure sugar, colors and fragrances! These scrubs are both a cleanser and an exfoliant in one! Gentle enough to use on your face and will leave your skin feeling soft and fancy! 
8OZ Jar
EXPIRATION: 12 Month Shelf Life - Our Products Are Hand Mixed In Fresh Batches, Please Discard After 1 Year.
INGREDIENTS: Glycerin, Water, Sodium Cocoyl Isethionate, Sorbitol, Propylene Glycol, Disodium Lauryl Sulfosuccinate, Stearic Acid, Sodium Chloride, Diazolidinyl Urea (and) Iodopropynyl Butylcarbamate, Sugar, Fragrance Oil, Apricot Kernel Oil, Vitamin E Oil, and Liquid Dyes, Caprylyl Glycol, Phenoxyethanol, Hexylene Glycol.
Share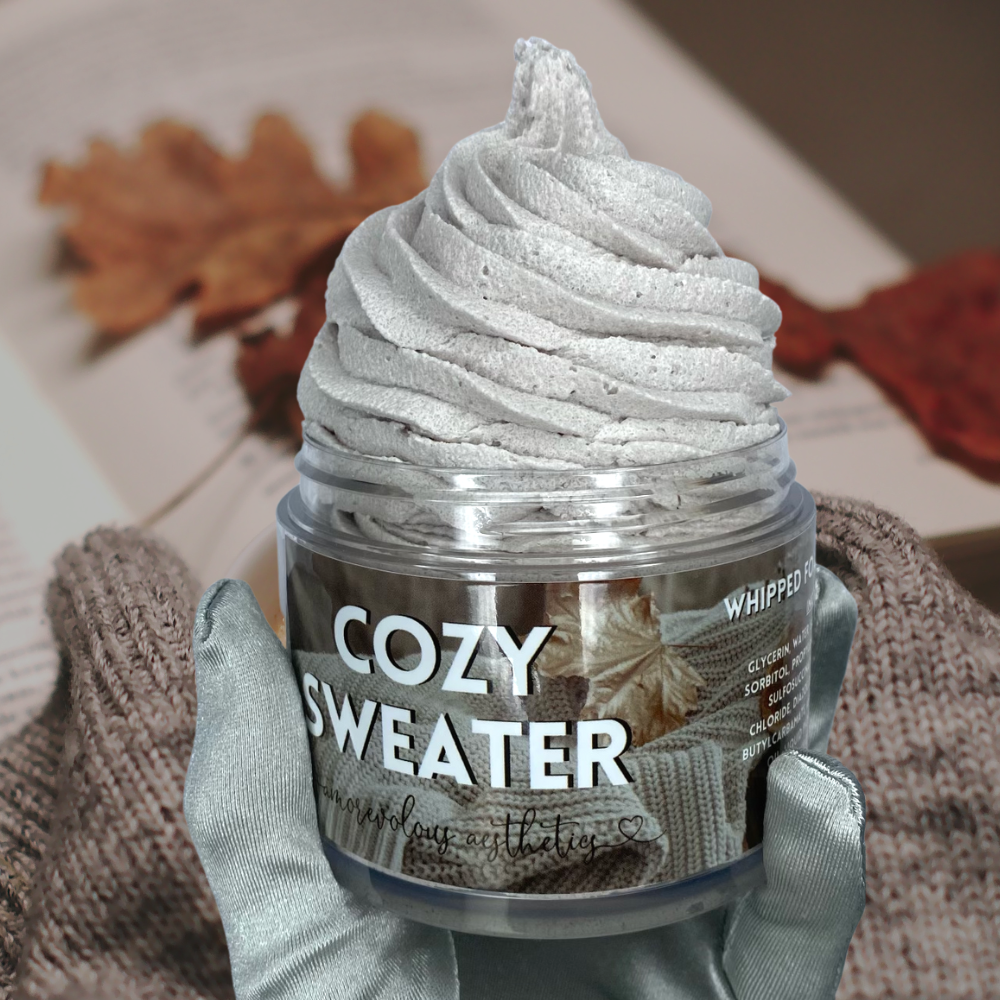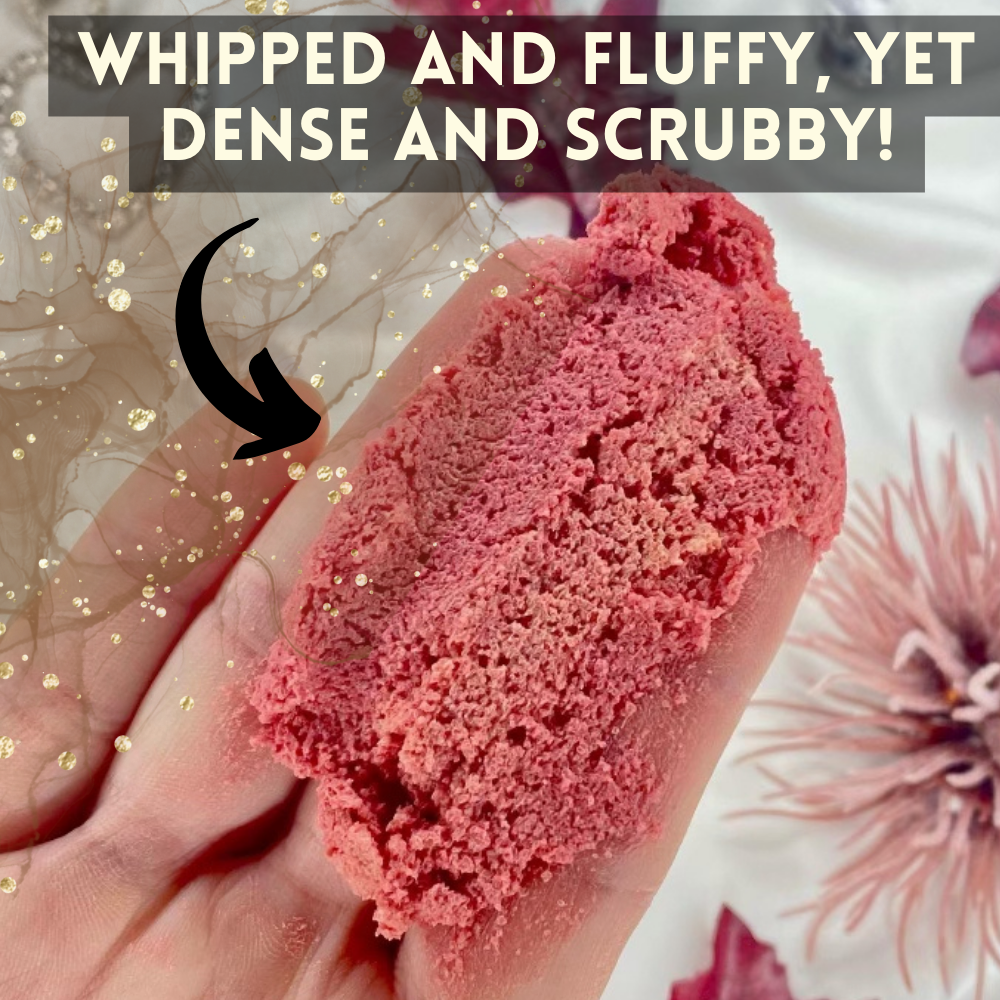 First Ever BodyScrub
This is the first-ever body scrub I bought, and I am so glad I bought it! The apple and woodsy smell I get makes me feel both refreshed and warm. It's so relaxing and soothing when I lather up my arms and legs with the scrub. It always leaves me feeling smooth afterwards and paired with the body butter I feel great after a shower.
The smell is divine!
I bought a sample size of this, and now I want every product that she makes in this scent. I would describe the smell as warm, and not too sweet, but I can definitely smell the apple undertone.
It is the perfect scent for a relaxing bath, but I also wish I could wear it as a perfume because I love it so much xD.
I use these scrubs every time I shave to exfoliate, but they are also so moisturizing that I exfoliate, and then leave the product on to use as my shaving cream as well. It works amazing for shaving and I highly recommend trying it out if you haven't ;)
I immediately ordered more.
I kept walking past this sitting on my nightstand and had to smell it every time I walked past because it was so good. The smell is really unique - sort of sweet and spicy, very clean scent. Makes me immediately want to wrap myself in a warm blanket and read a book with some rain and leaves falling by the window. Got the 1 oz. sample size which was great as a test (about 3 showers). I bought the full size and the body lotion two days later. I could use more sugar to be a more intense scrub, and would like the fragrance to last on my skin longer - but I appreciate the clean ingredients, and that it's a nice mild scrub.