Bowl O Cereal Whipped Lip Scrub
Regular price
Sale price
$11.00 USD
Unit price
per
Sale
Sold out
Looks like leftover milk in the cereal bowl, milky pink and the sweetest scent of fruity loop cereal - deeeeelish!
Our Whipped Lip Scrubs are composed of a shea butter base that is melted down and then whipped to a lovely fluffy texture that becomes dense with sugar! Remove dead skin cells and prep your lips for one of our hydrating overnight lip jelly masks or just finish with a light layer of lip oil! 
(THIS LIP SCRUB IS NUT OIL FREE)
Our lip scrubs are made with edible ingredients so you can get a taste! ;) However, rinsing lips with water after scrubbing achieves best results and removes excess oil! 
1OZ Jar
EXPIRATION: 12 Month Shelf Life - Our Products Are Hand Mixed In Fresh Batches, Please Discard After 1 Year.
INGREDIENTS: Raw Shea Butter, Grapeseed Oil, Vitamin E Oil, Sunflower Oil, Pure Cane Sugar, Liquid Pigment, Flavoring Oils.
Share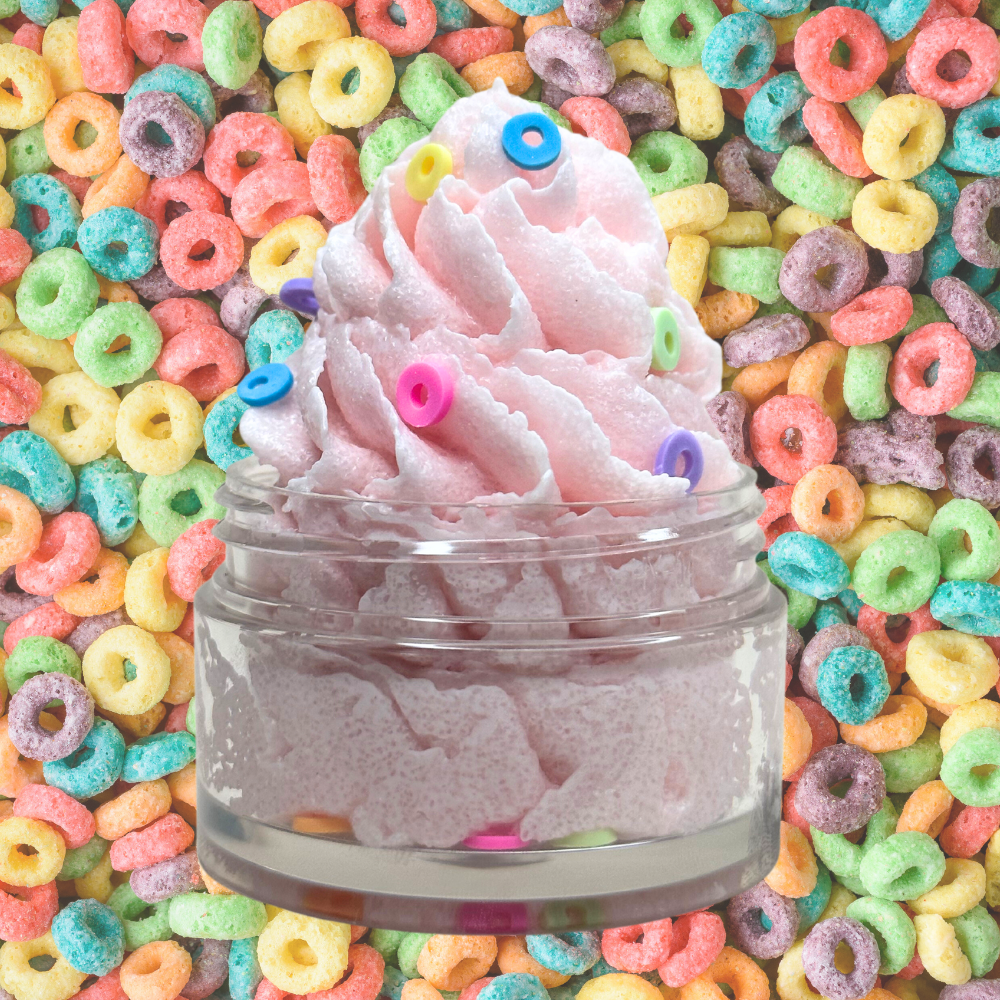 nice texture
bowl o cereal lip scrub smelled a lot like a citrus than fruity cereal but other than that the texture is great on my lips and does a good job moisturizing and leaving my lips super smooth! i find it helps doing it over the sink to wash off the excess oils and sugar. i would recommend this to a friend!